Written by VFX Supervisors Gouri Shankar and Vinay Chupal
As streaming continues to overtake linear television, it's important that studios begin scaling for episodic VFX work. These ambitious series have raised the bar significantly. For example, the final series of Game of Thrones comprised a staggering 10,000 shots while season four of Westworld featured several hundred per episode, 550 of which were completed by FutureWorks. By contrast, a typical feature film of 90 minutes ranges anywhere between a few hundred to 4,000 shots. But how can VFX studios set themselves up for success in this new era of content production?
In order to bring high-quality visual effects to these episodic TV, VFX studios need to scale up their operations. At FutureWorks, we deliver work for all the major OTT platforms, including Netflix, Disney+, Amazon, and Apple TV+, so we've had to adapt our VFX pipeline to meet growing demand. The key here is careful planning, effective project management, and a talented team of artists and technicians who can achieve high-quality VFX work on time and within budget.
The secrets of scaling up
The pre-production phase is essential as this is where we work closely with the director, DOP and the FutureWorks team to understand their vision and requirements. This involves everything from reviewing the script, storyboards, and concept art, to developing a detailed plan for executing the VFX work.
Once the VFX requirements are in place, resource planning is the next step. This is where our experienced team determines the number of artists needed, and the software required. We plan each and every shot before assigning it to artists. Effective project management is crucial for delivering high-quality VFX work. The FutureWorks VFX edit team tracks progress through ShotGrid so that our deliverables stay on track.
We begin the asset creation phase in advance, which saves time before shooting. Assets include everything from 3D models to textures that are needed for the VFX, spanning character and environment designs, as well as props and vehicles.
Quality control (QC) is an essential component of the entire process. We review the work at every stage of the pipeline, making the necessary adjustments to make sure that the final product is of the highest quality. We recently established a completely new imaging pipeline that boosts efficiency with on-set QC and DIT monitoring, taking image data all the way from the set to the edit suite.
Collaboration has become the cornerstone of our day-to-day, to ensure that everything stays on schedule, due to the sheer volume involved. It's now common practice for studios to hire VFX supervisors and partners, and work with postproduction houses in a much more organized and cohesive way.
The challenges of episodic VFX work
There are a number of obstacles that we have to overcome when completing episodic VFX work. Tight deadlines are the norm, with multiple episodes needing to be completed in a short timeframe. For Netflix drama Rana Naidu, we had to deliver high-quality work to a very tight schedule, so our rigorous planning and project management really came into play here.
Like many other similar series, Rana Naidu involved multiple directors, along with the Netflix creative team and the showrunner, each with their own vision. In cases like this, a seamless workflow is crucial for success, as our team becomes an extension of theirs, aligning with the creative direction to deliver what is required.
The increased number of deliverables is one of the most challenging aspects of creating VFX for multi-episode shows. Our work on Rana Naidu consisted of more than 1,500 shots. Our robust pipeline and project management ensured that everything was finished to the highest standard, within the given timeline.
Amazon's sci-fi blockbuster, The Peripheral totaled around 2,500 shots across eight episodes. Our streamlined workflow also helped us to produce 258 sequences, centered around bringing the show's 'invisible' cloaking technology to the screen. As the amount of visual effects required increases, it's becoming increasingly normal to divide the work between multiple VFX vendors, highlighting the increasing importance of collaboration, not only internally, but across vendors as well.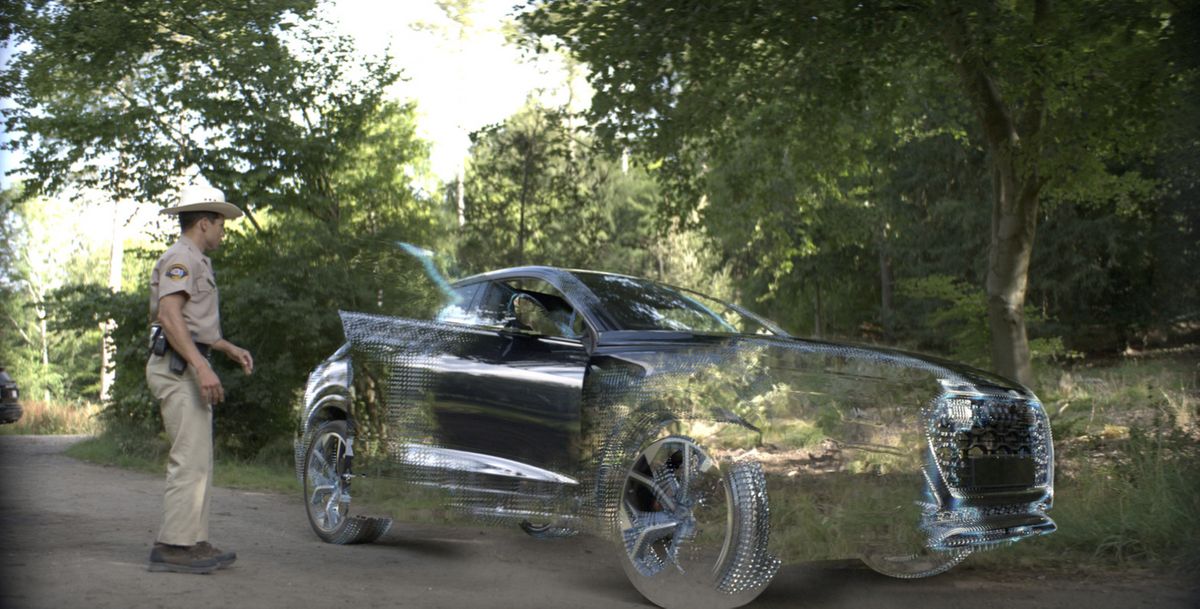 As the competition between OTT platforms heats up, and customers continue to look for new stories, we expect the demand for VFX work on big-budget TV shows to keep on growing. At FutureWorks, we're constantly expanding our talent pool and infrastructure, ensuring that we have the capability to meet demand for these large-scale projects.
To find out more about how we can support your projects, get in touch.