We're excited to announce the opening of FutureWorks Academy - our six-month training program in Chennai, created to train the next generation of VFX artists.
FutureWorks Academy is excellent opportunity for new artists to get hands-on experience in the VFX industry, learn from senior-level professionals and work on live projects in a structured and supportive environment. With projects including HBO's Westworld and Amazon Prime Video's The Peripheral, this program gives candidates access to working on some of the most exciting titles currently in development.
Savita Shekhawat, Head of Training and Development, manages FutureWorks Academy. With 25 years of industry experience in both 2D animation, 3D and beyond, Savita's knowledge of the industry and FutureWorks makes her perfectly positioned to lead the academy. From designing the curriculum to overseeing the training progression of students, Savita is in charge of ensuring that every applicant feels fully supported during their time at the academy and has all of the tools that they need to succeed.
The program is free of charge and consists of three levels:
Level one provides an overview of the industry, giving entry-level talent insights into the type of skills required to work in VFX so they can decide whether this career path is for them.
At level two, students get the chance to explore their area of interest in depth and benefit from one-to-one training with a senior artist to fine-tune their skills.
Level three is a paid internship where artists gain hands-on experience working on current projects, under the supervision of their mentors.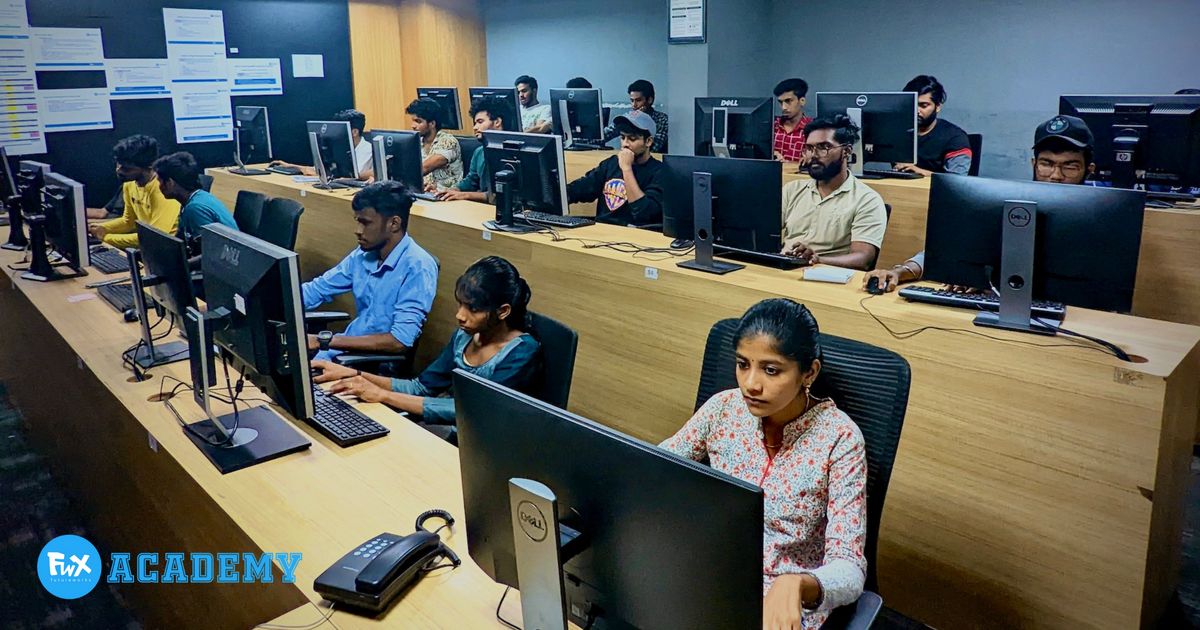 Once artists have completed all levels successfully, they are offered a three-year paid service agreement and career development projection.
The program is offered fully in-person, located in FutureWorks' Chennai studio, attracting talent from local communities.
Our ultimate goal is to create an ecosystem dedicated to nurturing new talent by opening more academies all over the country.