We are delighted to be included in VFX Voice's roundtable on the global trends for the VFX Industry in 2023, alongside other leading studios. Our CEO and co-founder Gaurav Gupta sat down with journalist Jim McCullaugh to share his thoughts in the magazine of the Visual Effects Society.
"Thanks to the new ways in which consumers access content, there's never been so much demand for our services," said Gaurav. "I'm talking not only about traditional feature films, but also high-end episodic productions."
The future is bright for the VFX industry - as the demand for content grows, so does the need for studios offering high-end VFX services. Navigating this new era of content production requires long-term, sustainable solutions.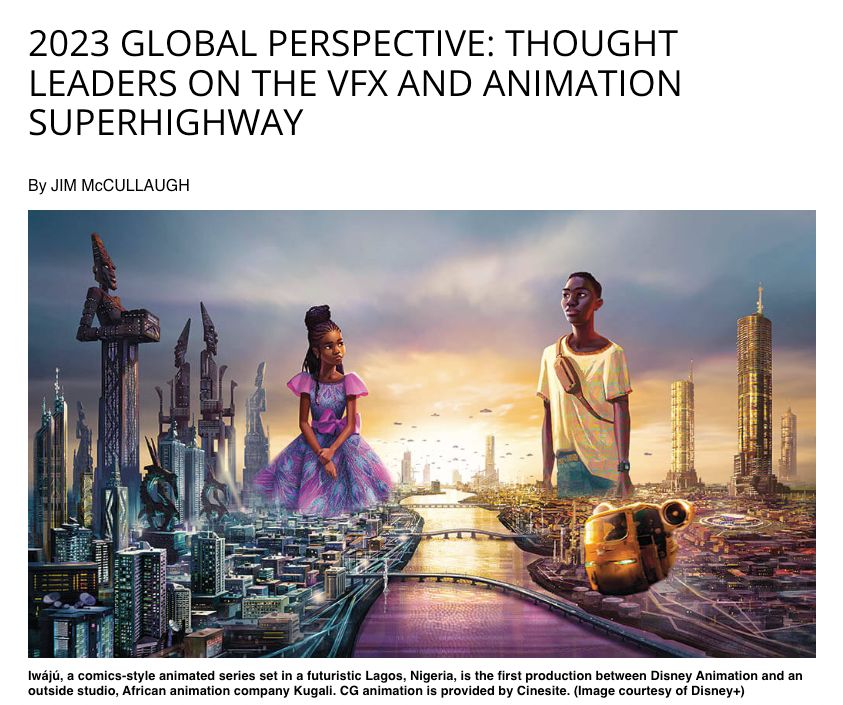 Our recently opened FutureWorks Academy enables junior artists to bridge the gap between education and industry demand, a cornerstone of our strategy moving into 2023 and beyond.
As we look to the future, it is clear that the VFX and animation industry will continue to evolve. We can expect to see even more global collaboration and greater use of AI and machine learning. Virtual reality will also play an increasingly important role in the creative process.
At FutureWorks, we are excited to be at the forefront of these changes. Our talented artists and technicians are constantly pushing the boundaries of what is possible. We are committed to providing our clients with the highest quality VFX and animation services, using the latest technologies and techniques.
Want to know more? Read the full article here.