FutureWorks was delighted to feature VFX Supervisor Vinay Chupal in the global Film, TV and VFX news publication, VFXwire. Founded in 2007, the publication aims to connect artists through news and jobs, helping them reach new audiences. Vinay was featured in the publication as part of FutureWorks' ongoing drive to shine the spotlight on the talented people in our studio.
Vinay has been a member of the FutureWorks team for over 10 years, with a career in visual effects that began back in 1996. He's worked on a variety of high-profile projects from Amazon Primes' Family Man (2019), to Disney Hotstar's The Empire (2021) and Netflix's Jaadugar (2022). He's always had a passion for movies, and his experiences have grown and developed in tandem with the changes in the industry to make him one of the respected supervisors in his field.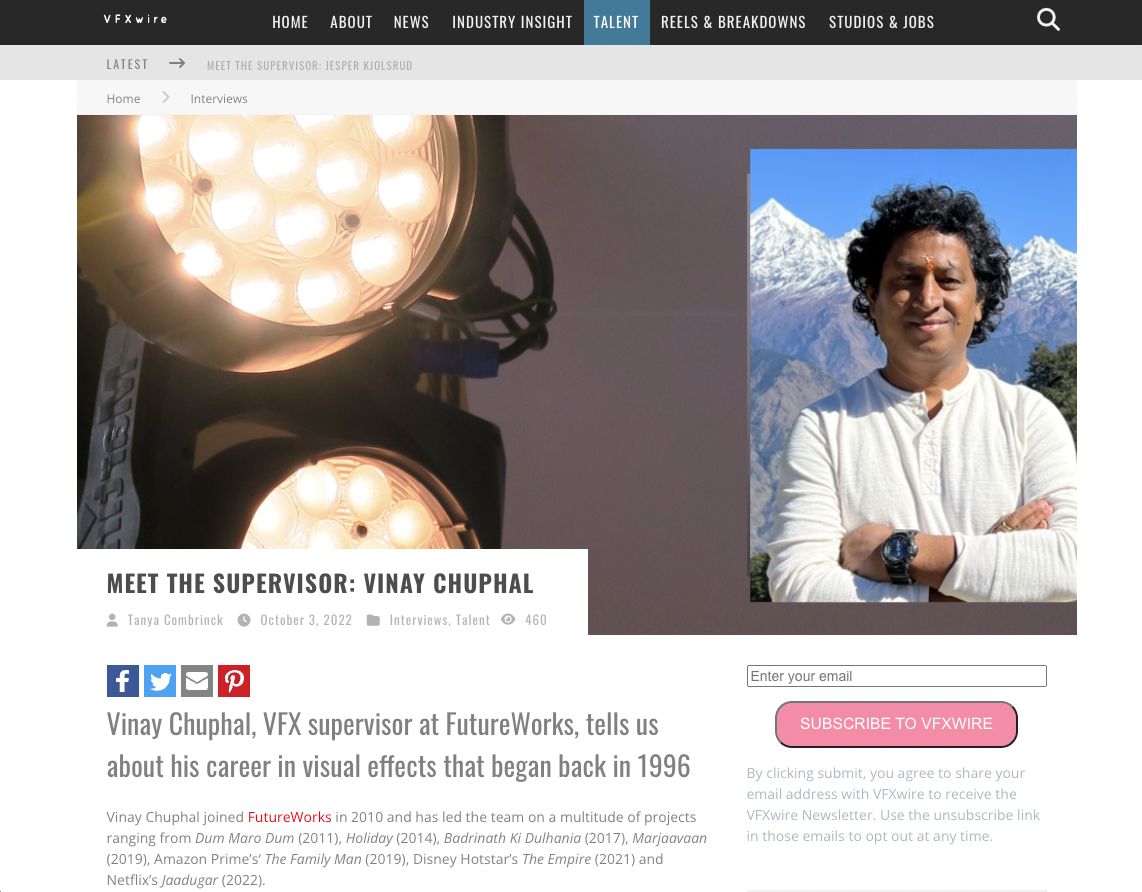 "From our senior leader to our junior artists, we've built a team who are passionate, driven and focused on creating exciting content that pushes the boundaries of VFX and filmmaking," commented Vinay on his career at FutureWorks.
In the article, Vinay shared his insights on the visual effects industry in India, his role at FutureWorks, and the ongoing evolution of the industry.
Read the full article here.