FWX Talent Spotlight
Our talented Junior VFX Artist, Nature, is one of FutureWorks' rising stars. With a passion for generating mind-blowing visual effects and an unwavering commitment to delivering quality results, Nature plays a vital role in enhancing the caliber of our finished shots during the post-production phase.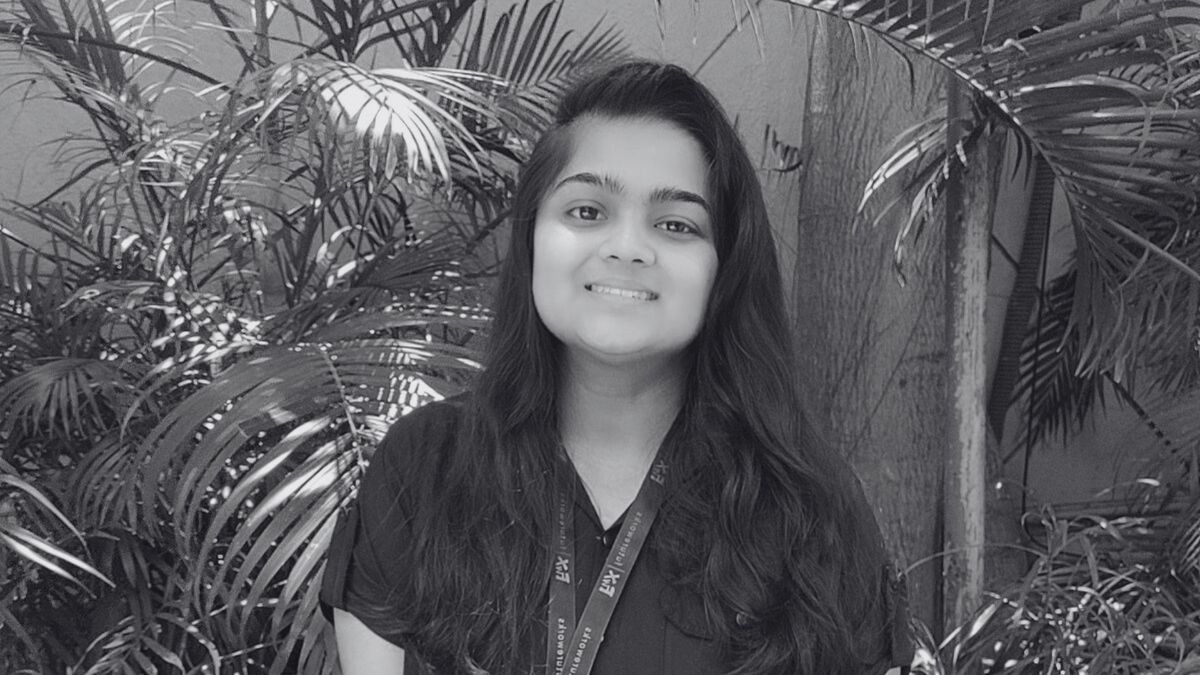 Can you describe your role at FutureWorks?
As a Junior VFX Artist, I have the privilege of working closely with our VFX supervisor and senior artists. Collaboration is essential, ultimately translating into a harmonious and captivating visual experience for our audience. Together, we dive into projects and understand every need and objective, always striving for the highest levels of realism. From assisting with compositing, tracking, and rotoscoping to handling keying and other crucial VFX tasks, I ensure that each effect seamlessly integrates into the final film.
What's your day-to-day like?
Every day brings a mix of learning and hands-on work. Attending training sessions is crucial to stay up-to-date with the latest techniques and software, enhancing my skills and pushing the boundaries of what I can achieve. Additionally, I have the opportunity to assist senior artists, working under their guidance to ensure our VFX work is completed on time and meets the highest standards. I am committed to that level of excellence and constantly seek new opportunities to refine my craft.
Why did you join FutureWorks?
Joining FutureWorks was an easy decision for me. The VFX industry offers incredible career opportunities, and being part of FutureWorks allows me to collaborate with a team of talented artists and technicians. Together, we create extraordinary visual effects that captivate audiences. FutureWorks also provides an unmatched platform for career growth and advancement, which is essential for every professional's journey.
What has been the most rewarding project to work on?
One of this profession's most rewarding aspects is seeing my work on the big screen. It fills me with immense satisfaction knowing that I played a role in creating a memorable visual experience for audiences to enjoy.
One project that holds a special place in my heart is Netflix's Darlings. The opportunity to contribute my creative prowess and breathe life into the visual effects of the series fills me with immense pride. This accomplishment represents a noteworthy milestone in my career, demonstrating my ability to achieve exceptional results and captivate audiences with unparalleled experiences.
What do you think the future looks like?
I believe the future of our industry is both bright and intriguing. The rapid development of software and technology promises increasingly immersive and realistic visual effects, enabling us to construct even more incredible and convincing worlds. Having worked in the VFX industry for almost two years, I have witnessed significant changes that have positively impacted our profession. With the entertainment sector continuously expanding, the demand for VFX is expected to soar, opening up endless opportunities for young creators like me.
Want to join Nature in a role on the FutureWorks team? Check out our careers page for current vacancies.